NEW! "Wait! WHAT?" series… There are LOTS of biographies for kids, but none of them are like THIS. Instead of the usual "he was born, he lived, he died" snoozefest, the brother and sister team Paige and Turner compete to dig up the weirdest, wackiest, and funniest facts about their subjects.
---

---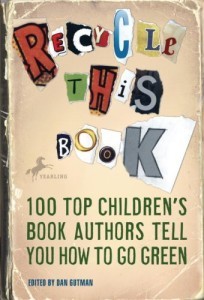 Recycle This Book: 100 Top Children's Book Authors Tell You How To Go Green (Random House, 2009)
Learn how you can save energy, reduce waste, and help the environment with advice from Lois Lowry, Rick Riordan, Jon Scieszka, Jane Yolen, Jerry Spinelli, Andrew Clements, Eoin Colfer, Bruce Coville, Jack Gantos, James Howe, and many others. All proceeds from this book are donated to environmental organizations. Also click NOTHING TO DO WITH DAN.
---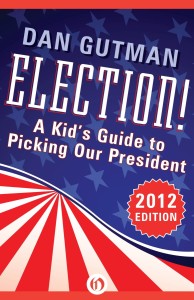 Election: A Kid's Guide To Picking Our President (Open Road, 2012)
My first non-fiction book in a while. It includes dozens of questions about how America elects its president, followed by the answers to those questions. This book was originally published in 2000 with the title Landslide! A Kid's Guide to the U.S. Elections. I updated it for 2012, and it's sold primarily as an e-book although it is also available as a paperback.
---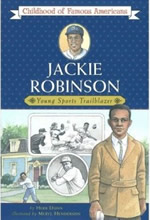 Jackie Robinson (Aladdin, 1999)
The author's name on the cover of this book (and on "Joe DiMaggio" below) is "Herb Dunn." Herb Dunn has been a friend of mine since college. I used a pen name because "Jackie Robinson" came out at the same time as "Jackie & Me" and I didn't want the two books to be confused. (If you look closely, you'll see minor characters named Herb Dunn sprinkled around many of my books.)
---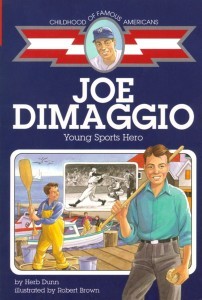 Joe DiMaggio (Aladdin, 1999)
When I was a kid, the first books I enjoyed reading were the "Childhood of Famous Americans" series. That series is still being published, and I had the opportunity to write their biographies of Jackie Robinson (above) and Joe DiMaggio.
---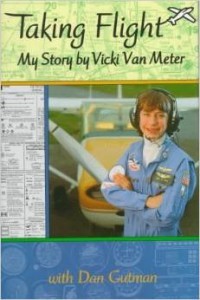 Taking Flight (Viking Children's Books, 1995)
I saw an article in The New York Times about a 12-year-old Pennsylvania girl named Vicki Van Meter who was about to pilot a plane across the Atlantic Ocean. It sounded like an inspirational story for kids, so I called Vicki up and suggested we write a book about her flying. This was very fun and different for me. Unfortunately, the book didn't sell and is out of print.
---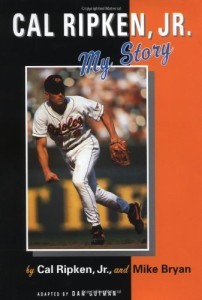 Cal Ripken, Jr.: My Story (Dial, 1999)
This is a young reader's version of Ripken's autobiography, "The Only Way I Know." I had nothing to do with the original book, but was asked to adapt it for kids. Nope, I didn't get to meet Cal.
---
You can purchase books through: