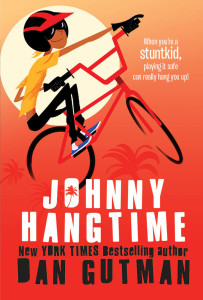 Johnny Hangtime (HarperCollins, 2000)
Kids often ask me which is my best book. I think this may be it. It's a story about a kid who is a Hollywood stuntman. He's always jumping out of windows, setting himself on fire, etc. Johnny stunt doubles for Ricky Corvette, a loathsome movie star. Also featured in the book are teenage supermodel Augusta Wind and action flick director Roland Rivers.
---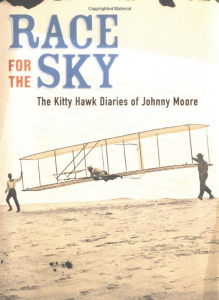 Race For The Sky (Simon & Schuster, 2003)
One hundred years ago–on December 17, 1903–a human being lifted up off the ground in an airplane for the first time. I read up on The Wright Brothers and found that among the five witnesses to that first flight, one of them was a child. His name was Johnny Moore, and he was a simple, uneducated boy. This novel is a fake diary, telling the story of The Wright Brothers through Johnny's eyes. I spent more time working on this book than anything I've ever written.
---
You can purchase books through: